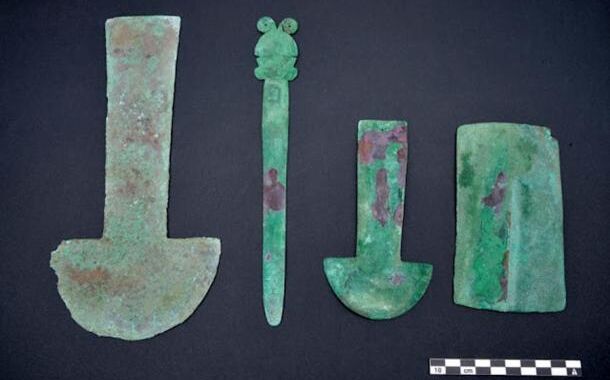 Historical Peruvian was buried with instruments for cranial surgical procedure
Read Time:
3 Minute, 8 Second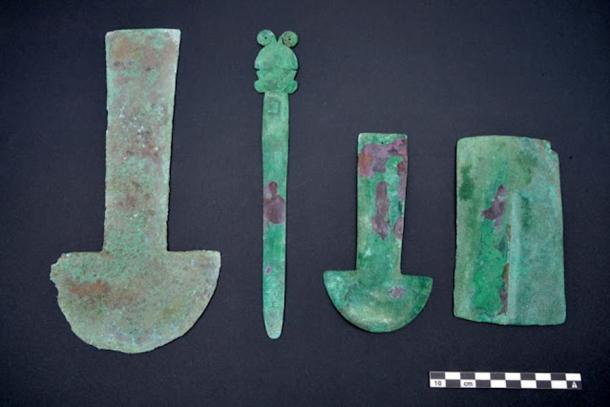 Archaeologists just lately unearthed an uncommon tomb in a temple advanced on the Huaca Las Ventanas archaeological web site close to Lambaeque, in northern Peru. The location belonged to the Sican tradition, one of many a number of advanced societies that flourished previous to the rise of the Inca Empire (round 1400 CE) in northern Peru. The tomb reveals that the Sican—like a number of different Indigenous cultures spanning the size of Peru and about 4,000 years of historical past—practiced a kind of cranial surgical procedure referred to as trepanation.
The surgeon's tomb
Trepanation is the fragile artwork of slicing or drilling a gap in an individual's cranium. It sounds brutal, however it may assist relieve strain on the mind from irritation or bleeding, akin to would possibly happen after a head harm. Fashionable surgeons typically use an identical process, referred to as a craniotomy, to alleviate strain from bleeding below the membrane that surrounds the mind.
In fact, fashionable craniotomies are guided by CT scans and MRIs. Historical surgeons simply needed to go by sight and really feel, which makes their success charges fairly exceptional. Archaeologists in Peru have discovered the stays of about 800 trepanation sufferers from the final 4,000 years, and the vast majority of them present indicators of bone therapeutic across the edges of the opening—which suggests they survived severe head trauma and cranial surgical procedure to deal with it.
Assuming that the instruments belonged to the tomb's occupant, it tells us that the Sican surgeon buried at Huaca Las Ventanas wasn't a butcher; he was, as Sican Nationwide Museum director Carlos Elera put it in a press assertion, "a specialist in cranial trepanations, and his surgical devices had been oriented to the whole lot that was human cranium surgical procedure."
A complete suite of surgical instruments wrapped in a bundle was mendacity alongside the long-dead surgeon; archaeologists discovered dozens of wooden-handled bronze awls, needles, and knives in varied sizes. Many of the knives had been single-edged blades, however one was clearly particular. The semicircular blade, referred to as a tumi, was a staple of each surgical procedure and ritual sacrifice for the Sican, their predecessors the Moche, and later the Inca. Ritual tumis had been giant and elaborate, however historical surgeons used a smaller, extra utilitarian model for trepanation.
"We're evaluating the devices of a contemporary surgeon with these objects, to see what similarities they've," mentioned Elera. One distinction is clear: The bronze in a lot of the instruments accommodates a reasonably large quantity of arsenic, which might most likely elevate some eyebrows in a contemporary surgical suite.
However, the Sican surgeon would most likely have acknowledged the instruments utilized by his colleagues a number of hundred years earlier and a number of other hundred miles to the south, within the Paracas tradition of what's now southern Peru. Archaeologists have discovered very related surgical instruments—awls, knives, needles, and tumis—at Paracas websites. However whereas the Sican surgeon used bronze instruments, Paracas surgeons favored razor-sharp obsidian blades. They share that desire with some fashionable surgeons, who use obsidian scalpels for his or her sharpness and precision.
Two examples of the surgeon's work additionally joined him in his grave; archaeologists discovered two frontal bones (the bone that makes up the brow). One belonged to an grownup, one belonged to a toddler, and neither initially belonged to the surgeon (his was nonetheless hooked up to the remainder of his cranium). Each had been fastidiously minimize utilizing a traditional trepanation approach.